Quality panel beating in Auckland.
Panel Beaters Auckland : Evoke Bodyworks
At Evoke Body Works, we pride ourselves on providing high quality panel beating services to our clients in Auckland. We have a team of experienced and qualified panel beaters who are dedicated to restoring your vehicle to its original condition. Whether you've been involved in a minor collision or a major accident, we have the skills and expertise to repair your vehicle to the highest standard.
We understand that having your vehicle repaired can be a stressful experience, which is why we offer a free consultation service to all our clients. We will assess the damage to your vehicle and provide you with a detailed quote for the repairs. We will also work with your insurance company to ensure that your panel beating claim is processed quickly and efficiently.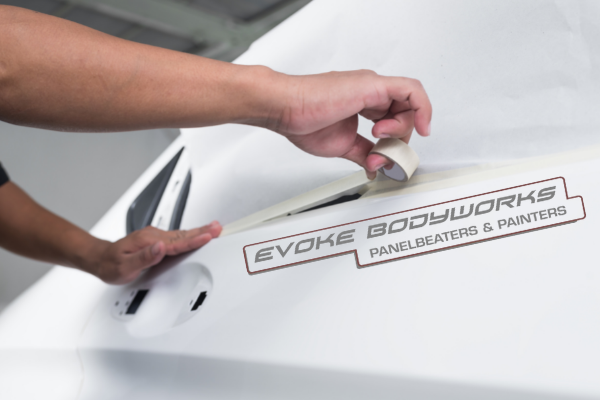 Why choose Evoke Bodyworks for your panel beating needs?
We are the best panel beaters in Auckland and have been servicing the community for over 13 years. 

We use the latest technology and equipment to ensure that your car is repaired to the highest standard. 

We offer a free consultation so that you can see how we can help you. 

We offer a 100% satisfaction guarantee so that you know that you will be happy with the work we do. 

We have a team of experienced and qualified panel beaters who are passionate about their work. 

We are committed to providing excellent customer service and will always go the extra mile.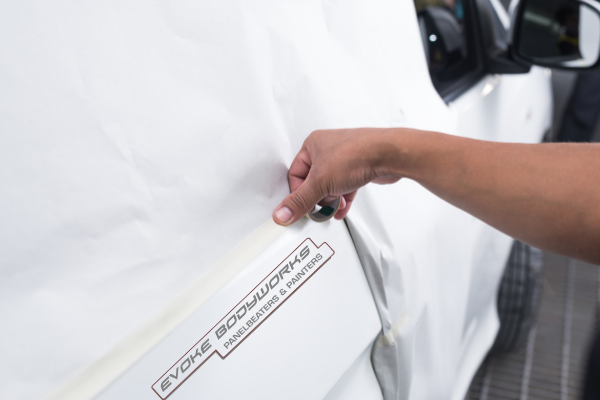 The panel beating process: what to expect
Once you've had an accident, the panel beating process can seem daunting. Here's a quick guide to what you can expect:
Initial assessment: One of our qualified panel beaters will assess the damage to your vehicle. This includes taking measurements and photos so we can give you an accurate quote
Quote: We will provide you with a free, no obligation quote for the panel beating work that needs to be carried out. This will include the cost of parts and labour.
Repair process: Once you've approved the quote, our panel beaters will start work on repairing your vehicle. This may involve straightening panels, replacing parts, and painting.
Quality control: Once the panel beating work is complete, our quality control team will check the repairs. They will make sure everything is up to our high standards before your vehicle is returned to you.
The difference between panel beating and paintless dent repair
Is that panel beating is a more intensive process that involves taking out dents and dings, while paintless dent repair simply removes the dent or ding without damaging the paintwork.
One of the advantages of panel beating is that it can repair more severe damage than paintless dent repair, such as deep gouges or large dents. panel beating can also be used to repair damage that is not purely cosmetic, such as panel gaps that have become misshapen due to an impact.
Another advantage of panel beating is that it can be used to repair damage that has affected multiple panels. This is often the case with accidents where more than one panel is damaged. Paintless dent repair is usually only suitable for repairing damage to a single panel.
If you've been in an accident and need panel beating services, Evoke Body Works in Auckland can help. We have a team of qualified panel beaters who will repair your vehicle to the highest standard. Contact us today for a free quote.
Visit Us
13a Saleyards Rd,
Otahuhu, Auckland, 1062
Evoke Bodyworks makes panel beating, rust repairs, smash repairs, repainting and auto body repair easy. With over 13 years of experience providing world class service at unbeatable prices, and our turnaround is second to none, we are the best choice for panel beating in Auckland.
Our Services
We look after cars, trucks, campers and motorcycles

Panel beating

Painting and refinishing

Insurance claims and private work

Plastic and metal exterior panels

Collision repairs

Vintage and specialty car repairs

Rust damage

WoF and CoF repairs
If you need repairs done right, done fast and done affordably, contact us today for more information. Send us an email, call us or use the form below, and provide us with the details of your repair needs. We even have an after-hours number for urgent repairs!
For a comprehensive quote, our workshop is located in Auckland - drop in during business hours and we can provide you with all the information you need.
"Getting you back on the road is our business" - Evoke Bodyworks
Recognised as a top Panel beater in Auckland.